Price list of services – students
| | | | |
| --- | --- | --- | --- |
| Service | Place | Price per piece (from) | Deposit |
| Washing machine (2x)* | UH, 4. floor | 40,- CZK / person / hour 1 | |
| Dryer machine* | UH, 4. floor | 40,- CZK / person / hour 1 | |
| Portable dryer | UH, reception | free / person / 24 hours 1 | 100,- CZK |
| Iron + ironing board | UH, reception | 10,- CZK / person / 2 hours 1 | 100,- CZK |
| Hairdryer | UH, reception | 10,- CZK / person / 2 hours 1 | 100,- CZK |
| Vacuum cleaner | UH, reception | 10,- CZK / person / 2 hours 1 | 100,- CZK |
| Portable luggage weighing machine | UH, reception | 10,- CZK / person / 2 hours 1 | 100,- CZK |
| Study (1x) | UH, 4. floor | free / 4 hours 1 | |
| Common room | UH, basement | 100,- CZK / 1 hour | |
| Barbecue | UH, courtyard | 10,- CZK / 1 hour 1 | 1000,- CZK |
| Express check out | | 1000,-CZK | |
Jarov campus services  
Place
Price
Deposit
Bicycle

University hotel, reception
50,- CZK/hr.
1000,- CZK
Petanque
University hotel, reception
10,- CZK / 3 hr. 1
200,- CZK
Croquet
University hotel, reception
10,- CZK / 3 hr. 1
200,- CZK
Ball (4x) 2
University hotel, reception
10,- CZK / 3 hr. 1
200,- CZK
Portable grill
University hotel, reception
10 CZK / 1 hr.
200,- CZK
Garden grill
University hotel, reception
10 CZK / 1 hr.
200,- CZK
Storage for bicycles
University hotel, basement
free 1
Year-round luggage storage
More info in the regulations
Block D, basement
7,- CZK / 1 piece / day
Minimal storage time is from the beginning of storage to the end of the next month
Weighing machine for baggage
University hotel, reception
free
fine 200,- CZK / loss
Russian skittles
UH, courtyard
10,- CZK / 1 hour 1
500,- CZK
Desk game (4x)4
University hotel, reception
10,- CZK / 2 hr. (minimal loan time 2 hr.) 2
100,- CZK
* Washing and drying are possible from 7:00 to 00:00, the key to the room on loan from reception upon presentation of a valid dormitory card.
1 50,- CZK fine for each additional hour of not returned service.
2 Basketball ball (3x); Football ball (1x)
4 Scrabble; Activity 2 CZE; Time Files CZE; Settlers of Catan CZE; Time´s UP ENG
Other provided services in the University hotel:
Fitness gyms inside Palachova dormitory, building D, and building C.
Robocopy

located in the vestibule of building Palachova D and also in the Thalerova dormitory
monochrome and color copying A4
monochrome and color scanning and storage on USB devices
monochrome and color printing from USB devices
monochrome and color two-sided printing

Selling machines (food, hot and cold drinks)
Coffeemaker with beans from Fair-bio coffee-roasting plant (Espresso Blend or Brazil – Carmo de Minas)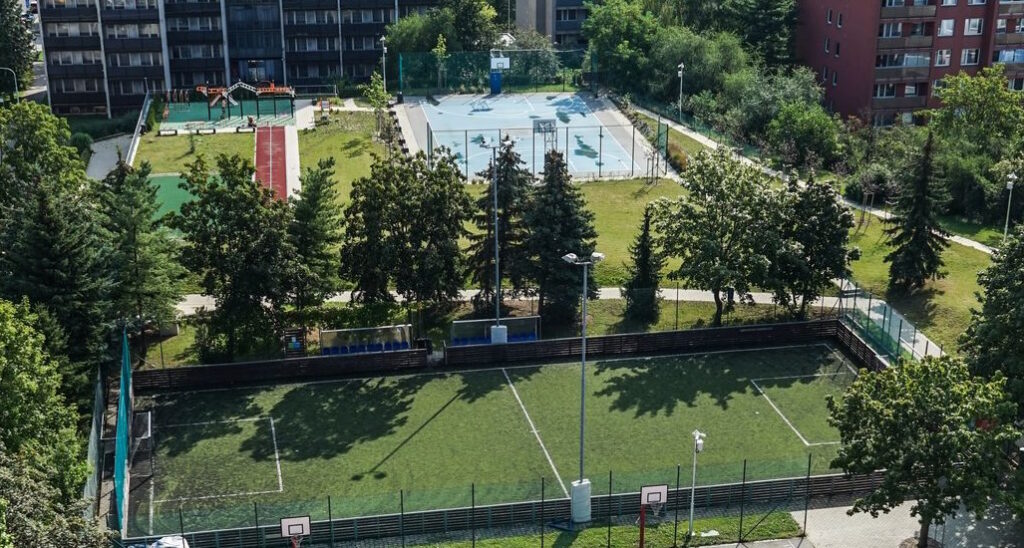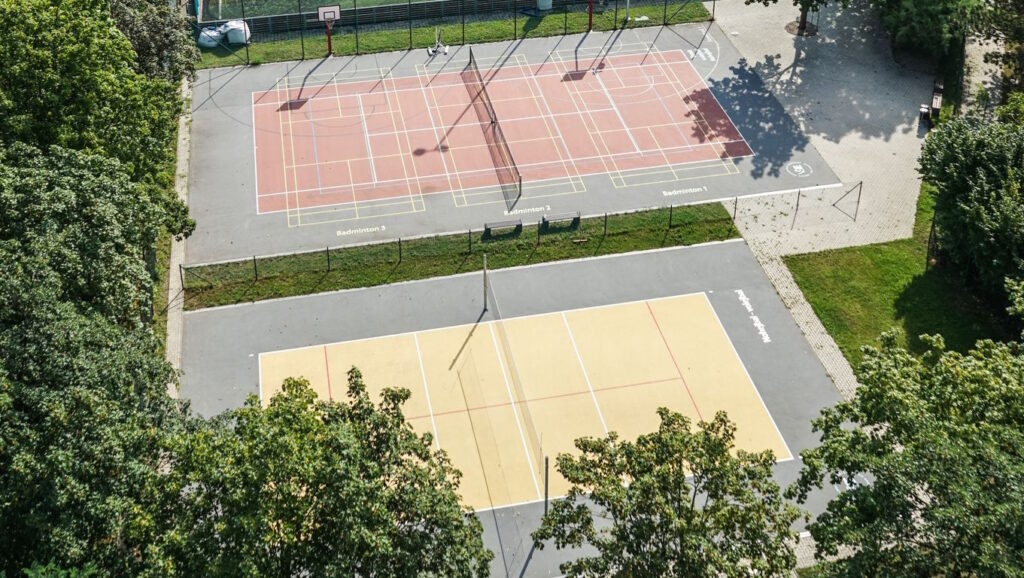 Sports ground and equipment for football, tennis, badminton, street basketball, volleyball/football, basketball, bouldering, pétanque,  slackline, and outdoor table tennis.
Price list of sports fields and facilities – for residential students.
Ordering services through ISKAM – Please see the rules for using sports facilities.
Other services above standard – request in ISKAM
| Cleaning service – requested by student | Price |
| --- | --- |
| Cleaning of toilet | 100,- CZK |
| Cleaning of bathroom | 400,- CZK |
| Cleaning of the entrance hall and kitchen corner | 600,- CZK |
| Cleaning of the room | 700,- CZK |
Cleaning fees in case of non-compliance with Article II. paragraph 3. of the Dormitory Rules
| Cleaning servis – ordered  | Price |
| --- | --- |
| Cleaning of toilet | 200,- CZK |
| Cleaning of bathroom | 500,- CZK |
| Cleaning of the entrance hall and kitchen corner | 700,- CZK |
| Cleaning of the room | 800,- CZK |